We're bringing Soul to your favourite sweet.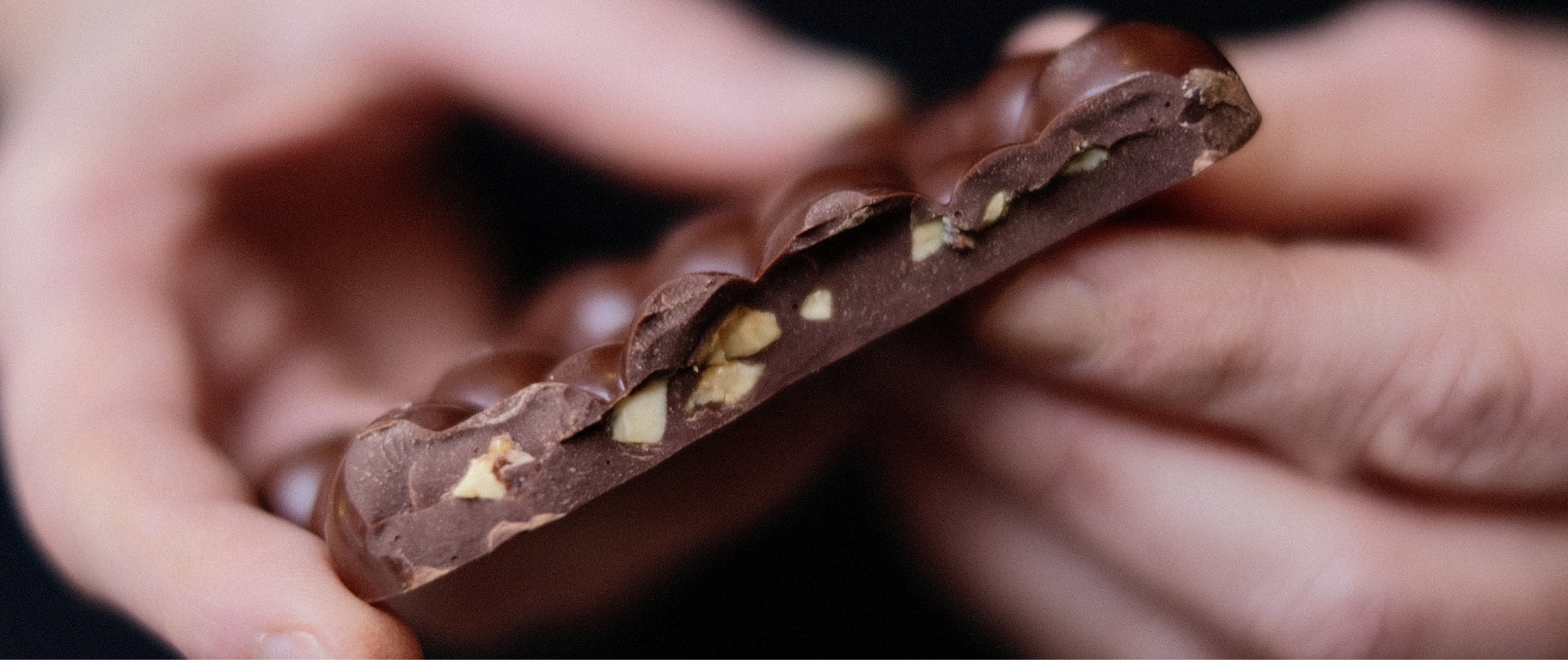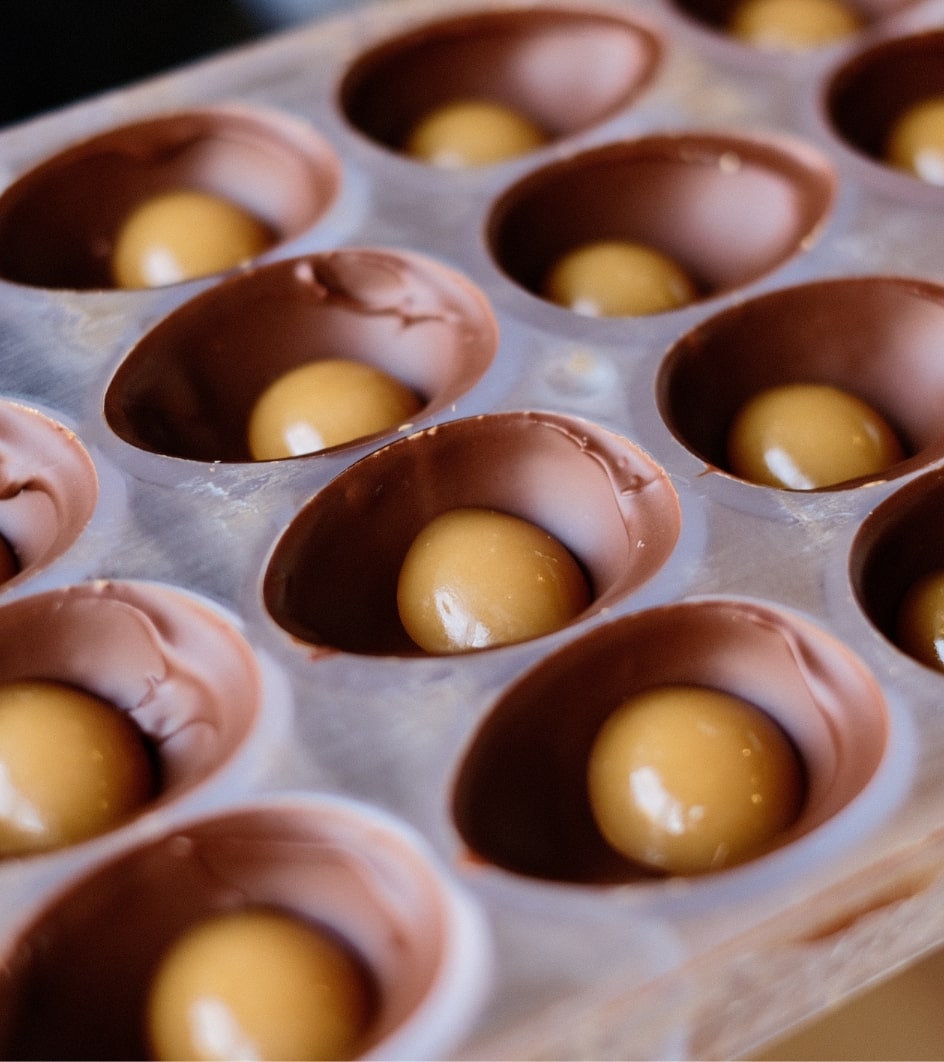 These are not the chocolate bars you grew up with.
Great tasting chocolate is a well deserved thrill. All of our products are made with real, traceable ingredients. We source with intention to ensure that every ingredient, and the people that produce them along the way, is treated with care before it reaches our hands.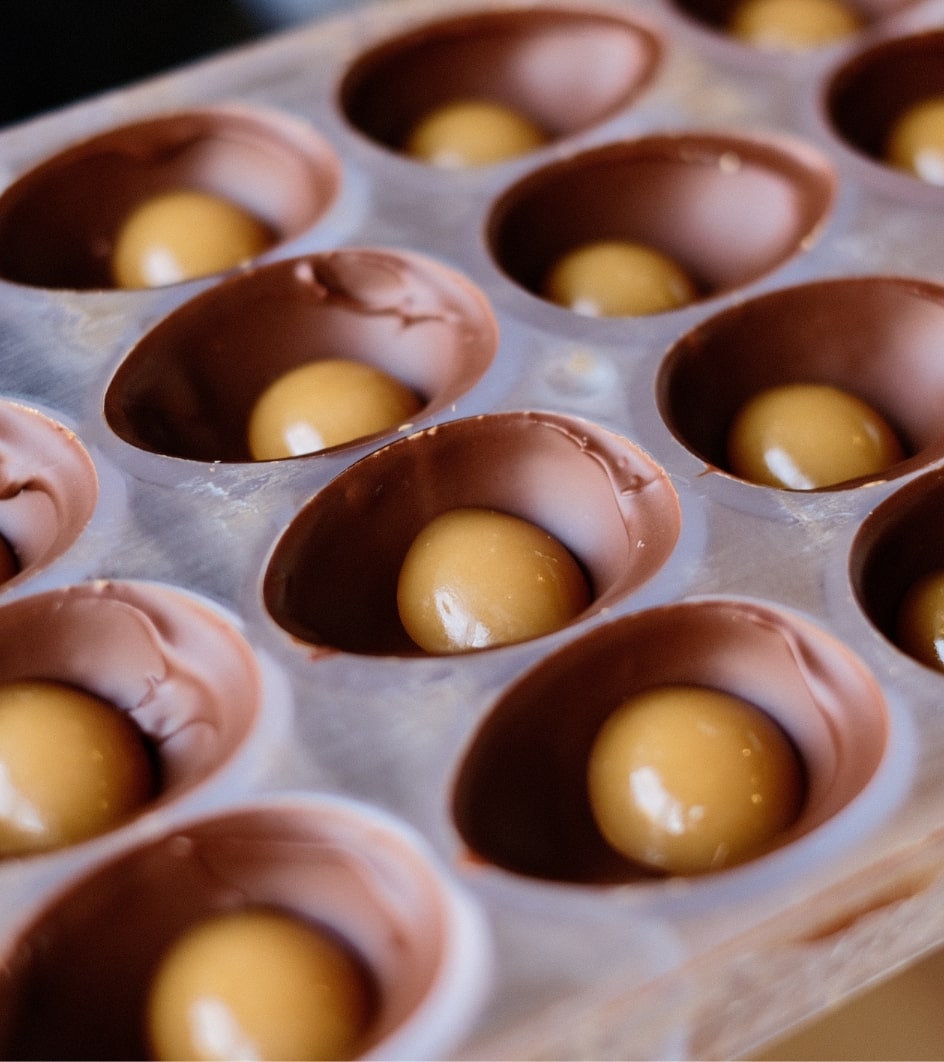 How it all began
Soul Chocolate was born in 2015 out of our tiny apartment in Toronto. Our goal was simple: we wanted to make the best chocolate possible. At that time, we believed the best chocolate was one that simply tasted the best. You know, one that was packed full of flavour and complexity. And if you had the chance to try it, it would blow your mind wide open while challenging any ideas you had about what chocolate should taste like.
As we continued learning, we realized that making the best chocolate went far beyond the flavour and finished product.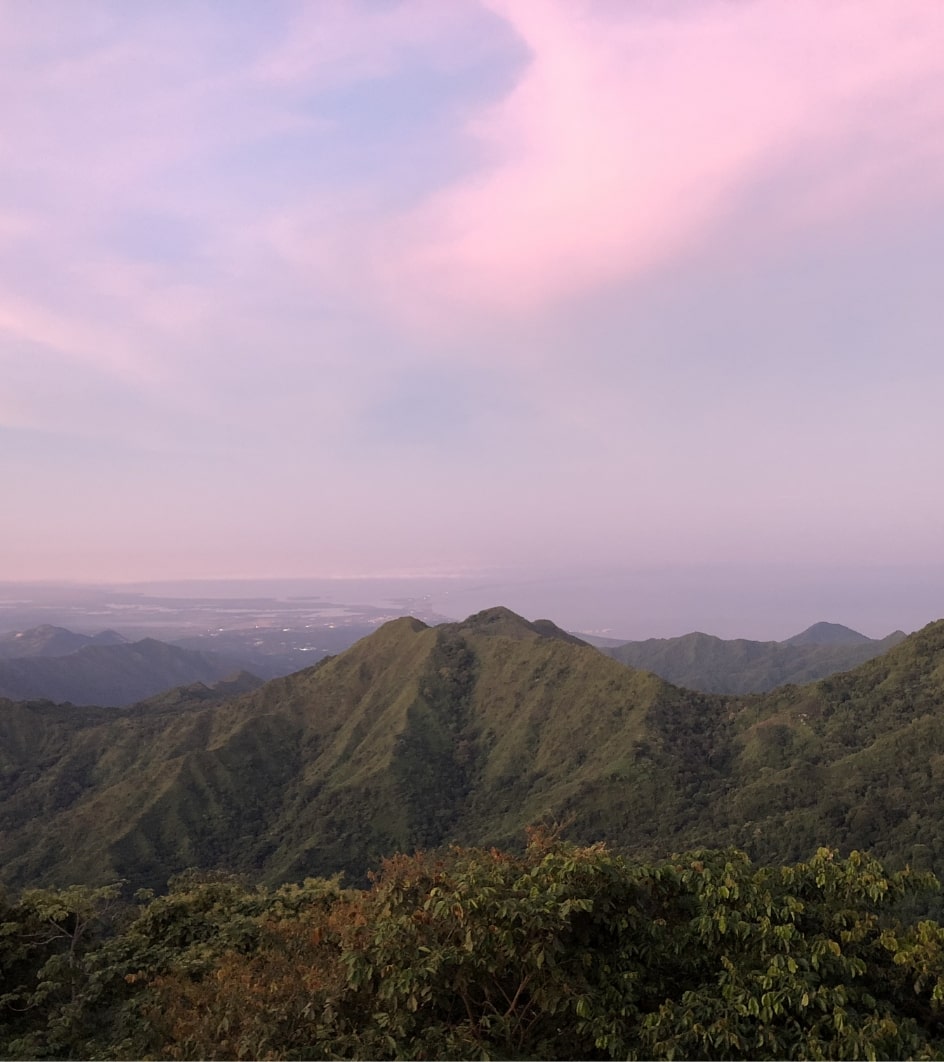 It all goes back to the source
What good is the best flavour when those who are supplying your ingredients are not paid fairly for their time and energy? We would say it's not so good at all! So, we decided to source all of our cacao and every single ingredient we use in a transparent and meaningful way. Our ultimate goal is to buy cacao directly from the farmers themselves, which we are working towards each and every day.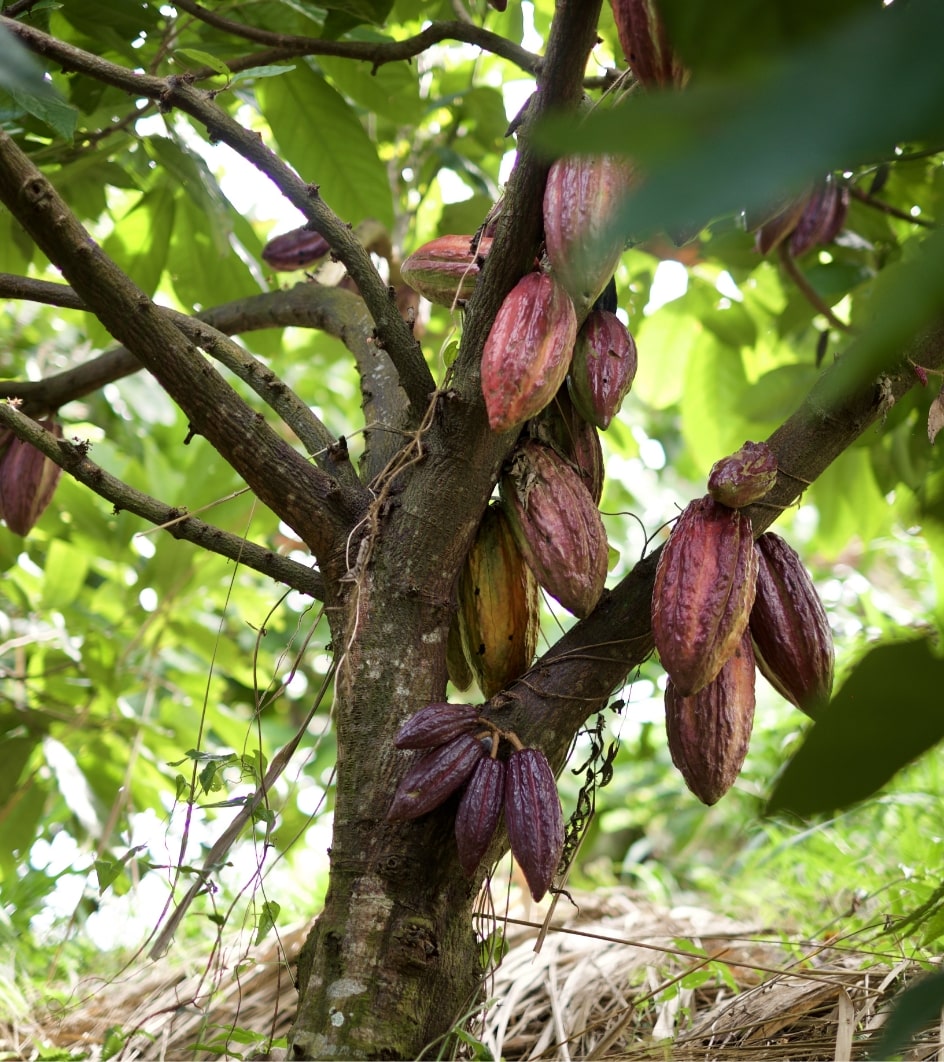 As we work towards completing that goal, we continue to source the remainder of our cacao through importers such as Meridian Cacao or Uncommon Cacao. They operate under a transparent trade model, providing a detailed breakdown of all costs associated with the transaction of cacao - from farm to final warehouse. This model is wonderful because we know exactly where the money from our purchase is going, and who it is supporting.
Knowing the journey makes the destination all the more sweet
So, what started as a journey to make the best tasting chocolate has evolved. We are sure it will continue to evolve as we grow older as a company and wiser as human beings. We want to make chocolate that is fair for everyone involved. That chocolate, in our humble opinion, is the best chocolate we can make.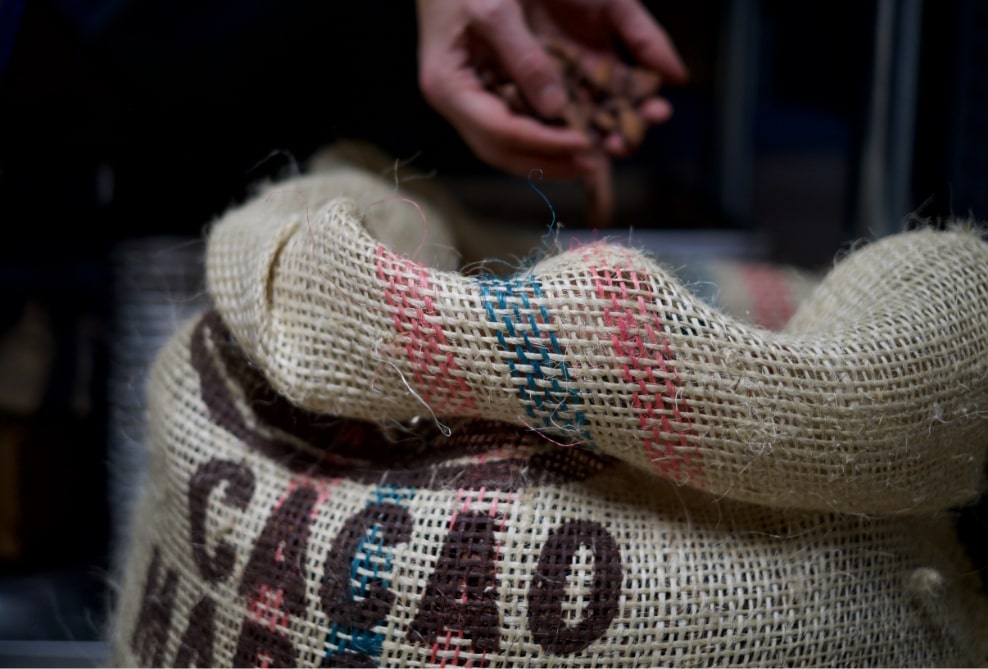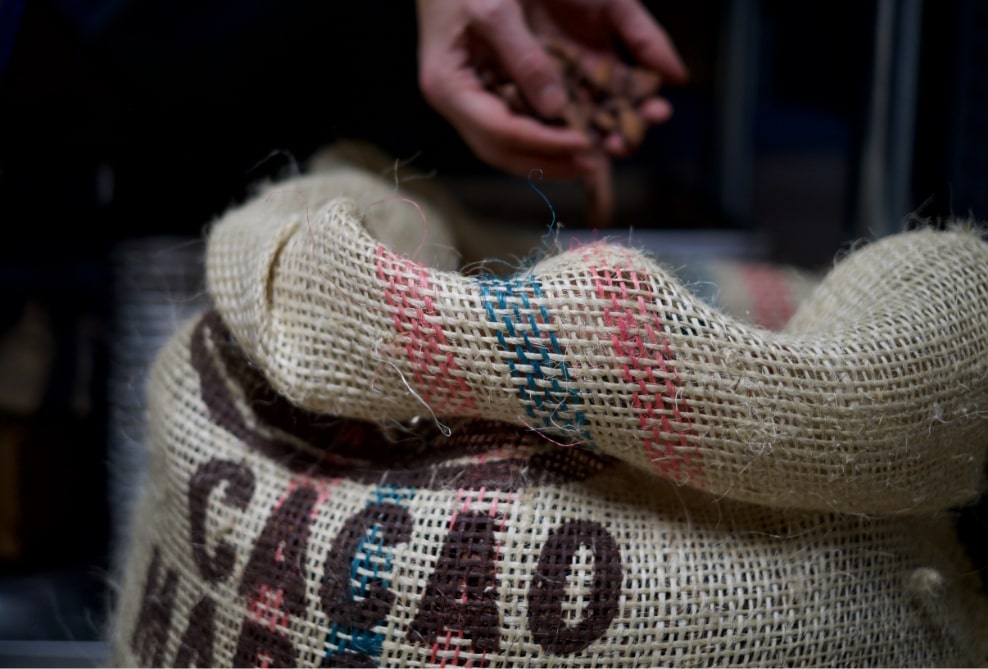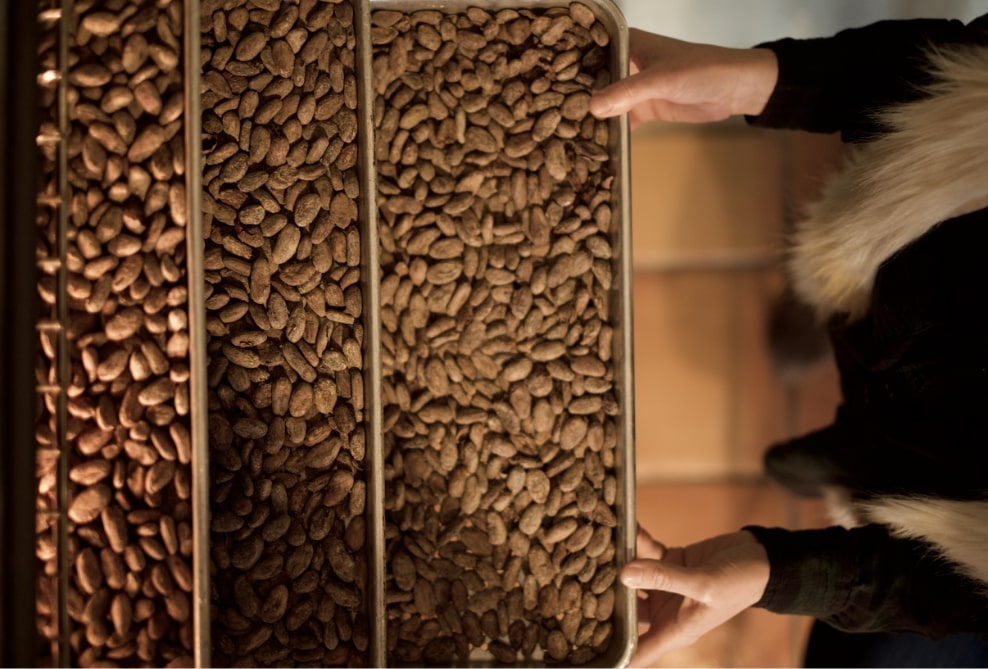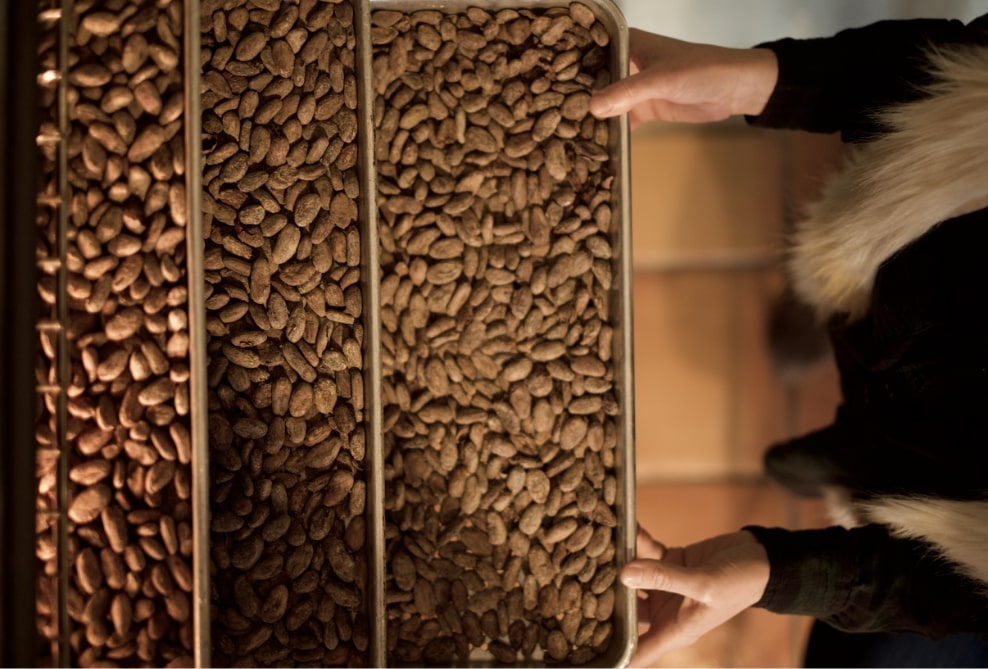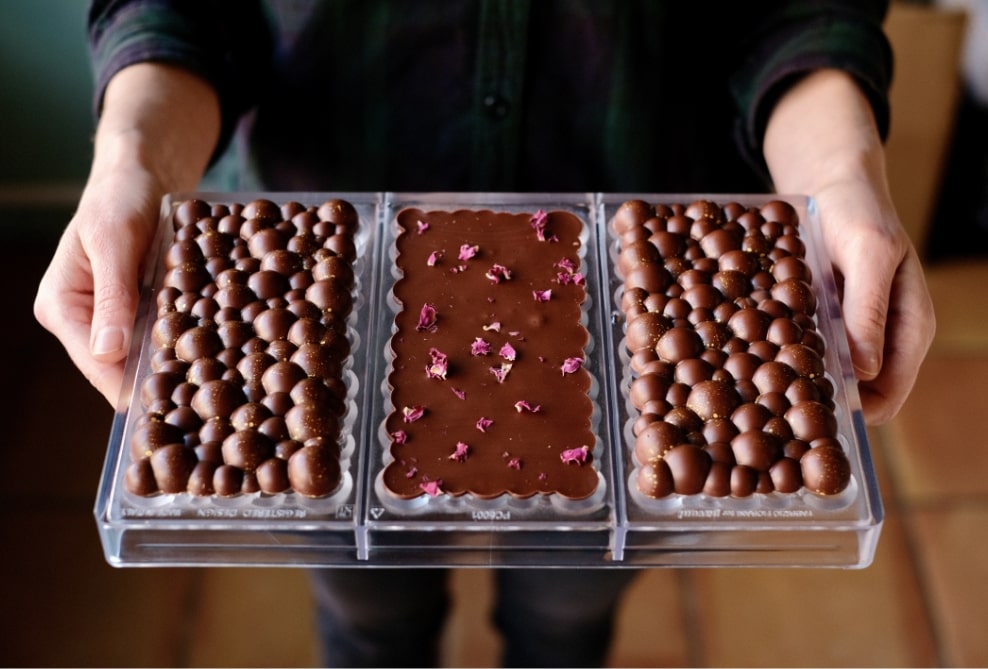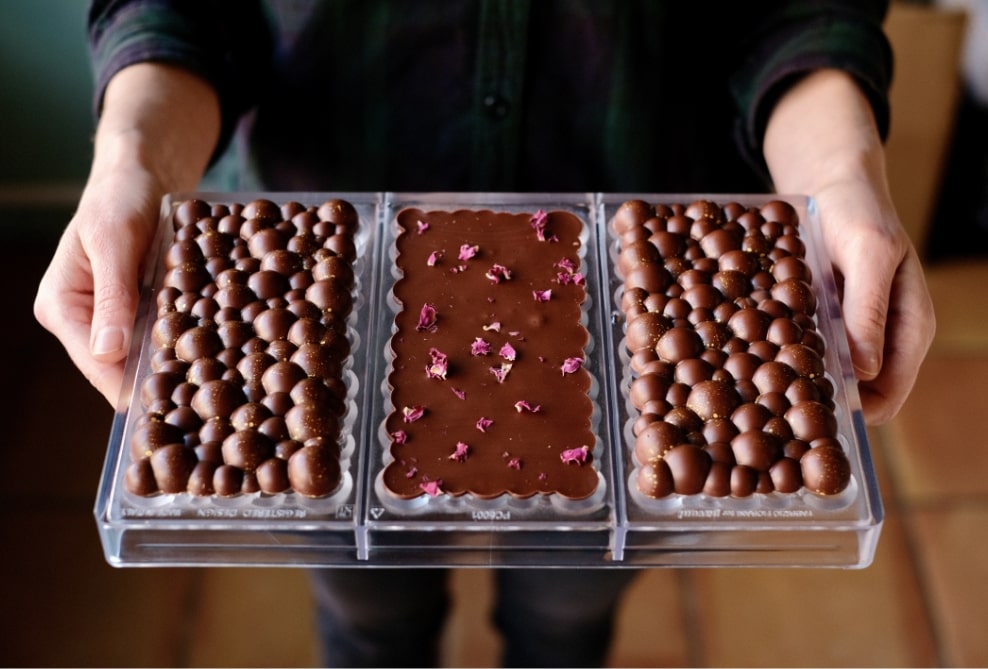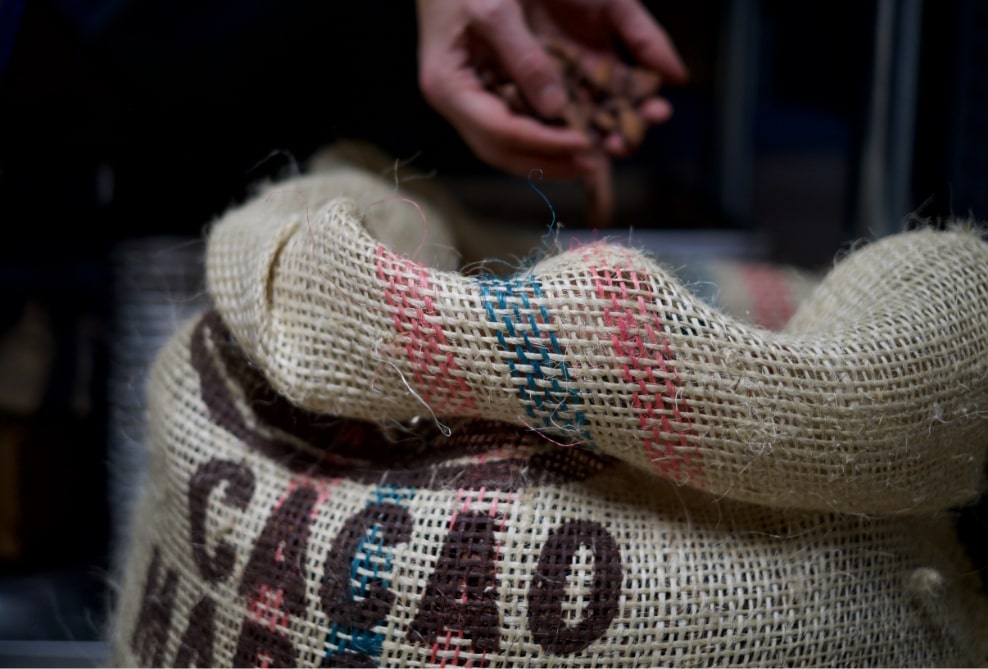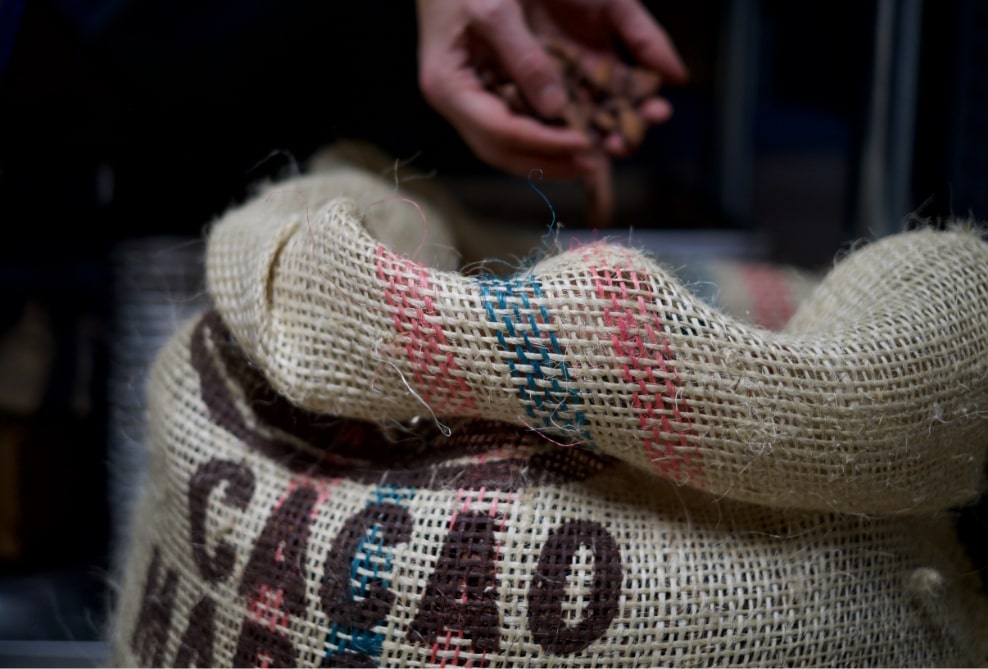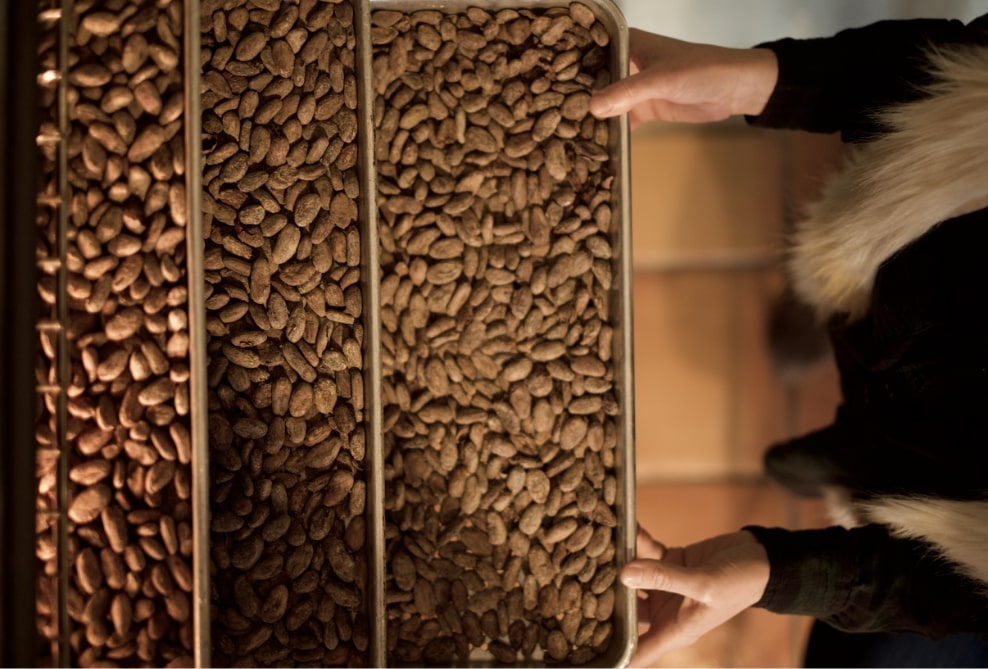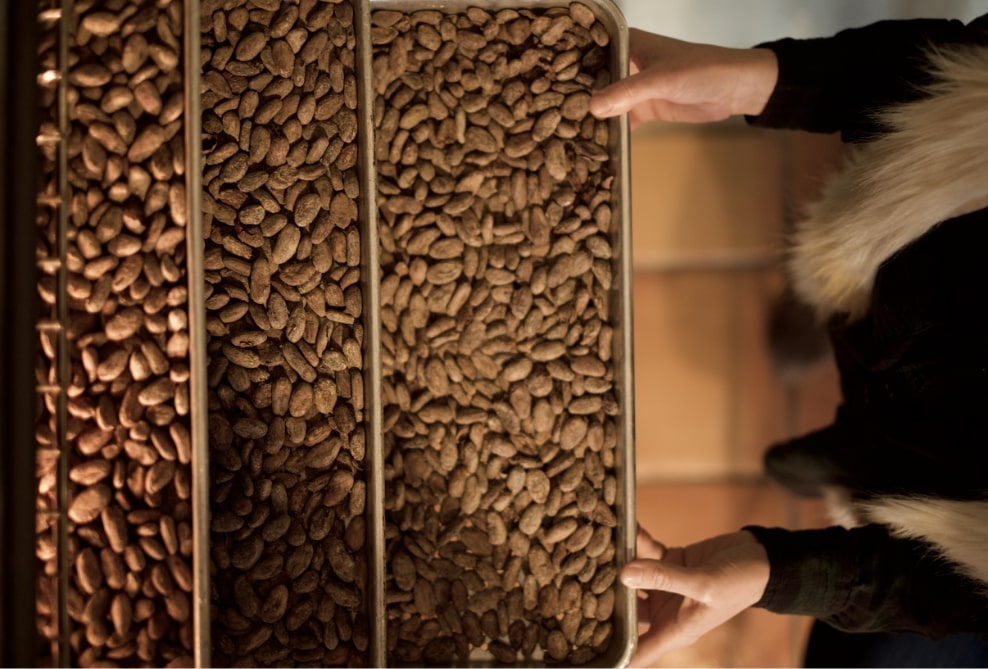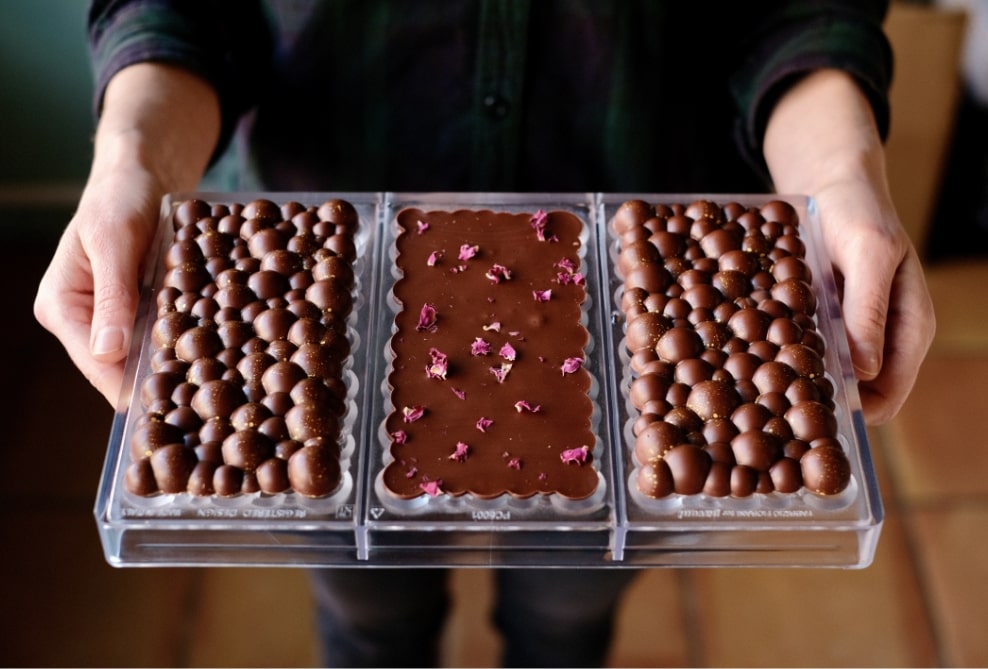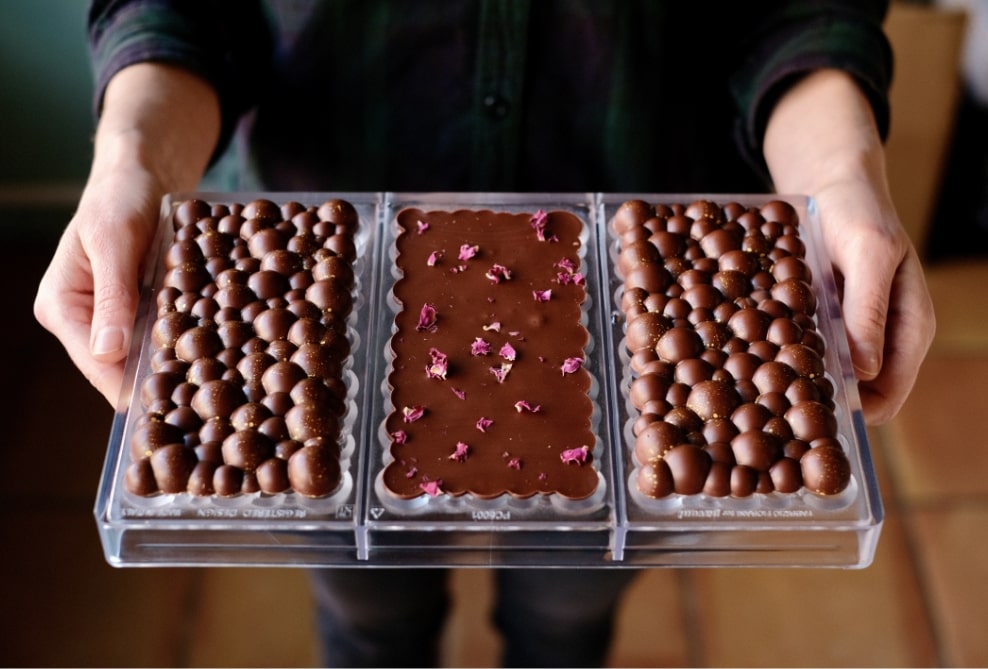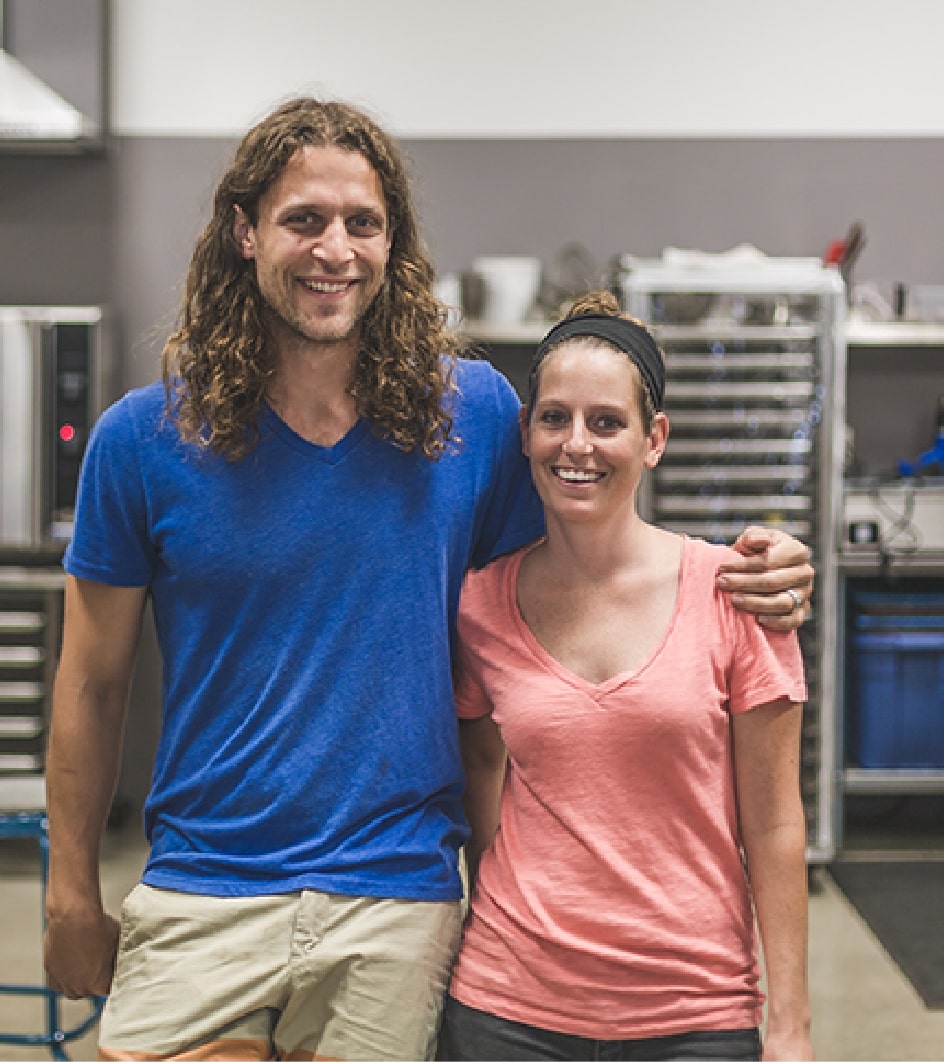 Meet Kyle & Katie
They both grew up in the Niagara region of Ontario and hit the road in their early 20s to explore this beautiful world of ours. It just so happens the places they love to travel to most are some of the best areas for specialty cacao!
When they finally ran out of money and had to return home, they packed their bags one more time and moved to the city of Toronto. They were determined to learn all there was about chocolate making and build a brand of their own, and that is just what they did!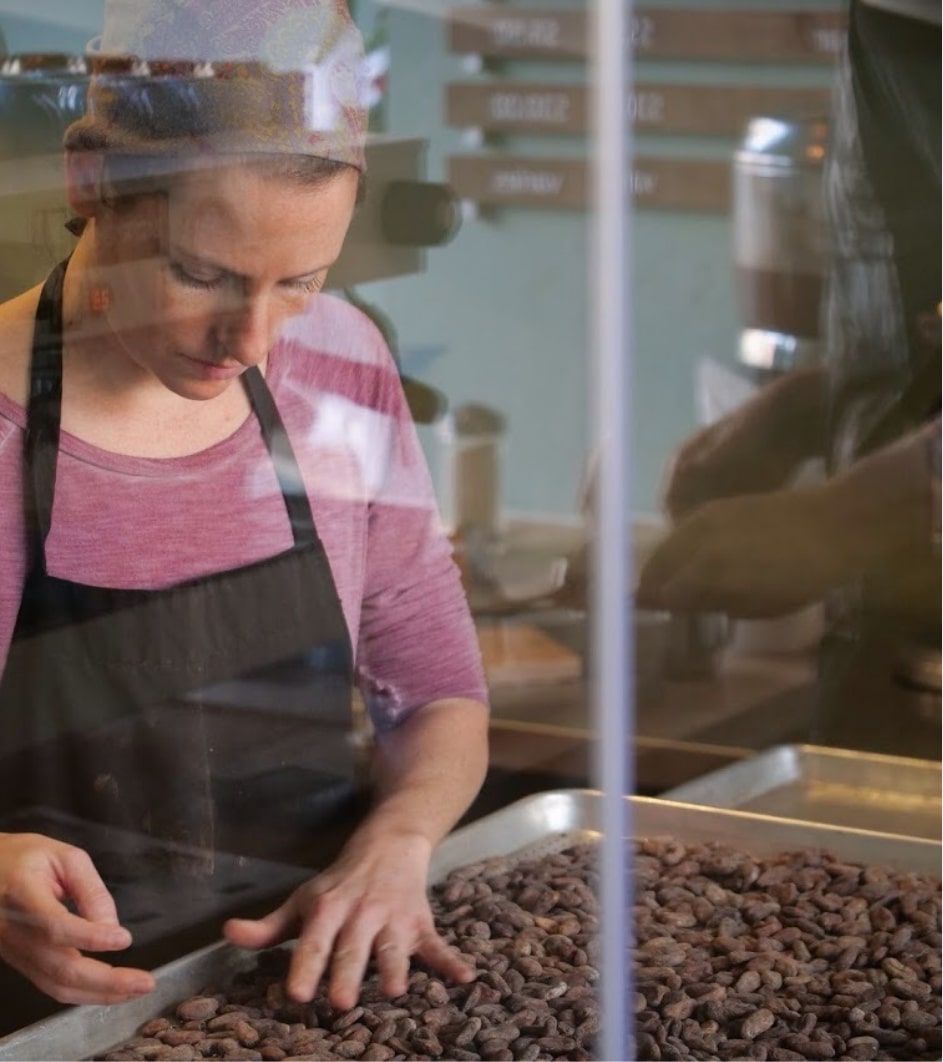 Although they have been in Toronto for over 10 years, they have a larger goal of moving back to the Niagara region. Kyle and Katie plan to find an old-timey barn on a plot of land they can convert into their chocolate lab 2.0. They also dream of growing everything they would need to add into the chocolate (lavender, mint, you name it), and sharing their experience with anyone who is interested in learning.