SHARING OUR SOURCES
All ingredients should be traceable! Learn more about the farmers and producers that supply us with ingredients that are organic, ethically sourced and fairly compensated.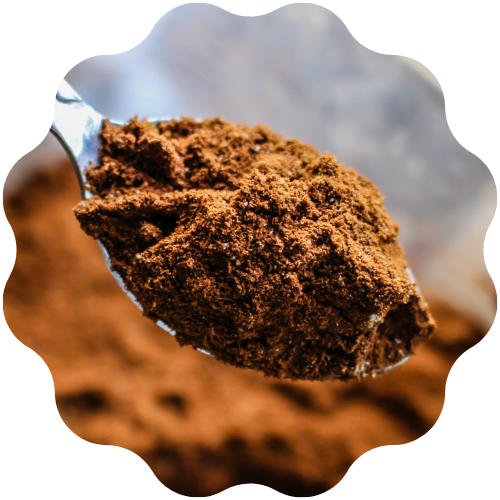 NATURAL COCOA POWDER
Kokoa Kamili
TANZANIA
SHARING OUR COSTS
We believe in the power of transparency – and you should know what costs go into your chocolate from end to end! We're fighting for fair wages at every step from bean to bar.
EMPLOYEES RECEIVE
+42%
Minimum Wage In Ontario
SPLIT OF COSTS
46%/54%
Ingredients/Labour
Delicious Cocoa Powder
Love this cocoa powder! It is rich in flavour, and amazing quality with a beautiful, deep chocolate colour. The little container comes with a reusable lid, which helps keep the can fresh.
Cocoa Powder
Kyle and team.
We LOVED the cocoa! Extremely rich complex flavour notes. With a nice addition of raw sugar and organic milk it made the best cup of cocoa we have had in a long time. Would order it again.
Soul Cocoa Has Soul
The best cocoa makes delicious hot chocolate.